By: Muhammed Lamin Drammeh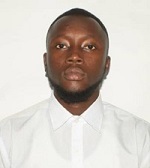 Ahead of the young Scorpion's opening game tonight in the FIFA Under 20 World Cup in Argentina, Head Coach Abdoulie Bojang has said his team studied the strengths and weaknesses of Honduras and plans to capitalise on exploiting their weaknesses, noting that his team anticipate a respectable performance on the pitch tonight.
Speaking to The Fatu Network, Bojang said the team is well-prepared and focused for the game. He highlighted that his technical team studied the strength and weaknesses of Honduras, and they are ready to hit them on their weaknesses.
"The team is very well-prepared. We are hoping to put up a respectable performance. We are very well-focused. Not only that, but we did the opposition analysis last night. Furthermore, we know their strength and weaknesses, so we will capitalize on where their weaknesses are and try to win our game," he told TFN.
The young Scorpions will be back on the world's biggest youth football competition stage tonight after sixteen years of absence.
According to Bojang, the team is confident that it will sting their opponents tonight considering the preparation for the encounter.
However, he mentioned that despite the high expectations of the young Scorpions, they will not underrate their opponents.
Probably starting XI for the Scorpions tonight
GK: Pa Ebou Dampha
Alagie Saine, Moses Jarju, Bakary Jawara, Sainey Sanyang, Mahmudu Bajo, Haruna Rashid Njie, Muhammed Sawaneh, Kajally Drammeh, Ebrima Signhateh, Adama Bojang.
The game will tee off at 21:00 GMT