By: Dawda Baldeh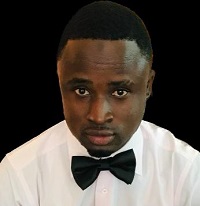 The ruling National People's Party (NPP) candidate for the Kanifing Municipal Council mayoral seat Hon. Bakary Y. Badjie has branded the main opposition United Democratic Party (UDP) as the a 'problematic party'.
Speaking to journalists after casting his vote at Ebo-town Central Mosque, Badjie accused UDP of ignoring their continued attacks on people who are not supporters of the UDP.
"Our people were in Ebo-town and UDP militants followed them from Ebo-town Badala to Majum Estate Bureau.
"Why are they following our people? Are they the owners of the country and are they responsible for controlling where people should go or not? If people react others will say we should have not reacted," he told reporters.
Badjie further noted that UDP has been verbally attacking people and that they keep following people everywhere and keep stoning and provoking them.
This, he said, will lead to political violence if others follow the same.
"Let UDP explain to the people where the story started. Majum is a business centre and not a political bureau. What is UDP doing there?
"You are supporting your party and others are supporting their party so you should focus on your party and let others do their politics," he added.
For Bakary, provoking will lead to violence which can undermine the peace and stability the country is known for.
"If UDP have a case let them go to the police. We have a case, and we took it to the police. We are very peaceful, and we are urging our supporters and the supporters of other parties to maintain peace.
"There is no need for us to engage in election violence because it will not help anyone. We were in Bakau during our caravan tour and UDP militants attacked us there. They stoned our convoy," he claimed.