Reports reaching The Fatu Network has it that a UTG law student is currently detained at the Serekunda Police Station.
Our sources tell us that the student, Alieu Gako, who is also a teacher, was beaten and detained by security officers after he was found using his phone to take pictures of a police patrol car around Latrikunda. Mr. Gako was initially taken to Kololi Police Station before being transferred to Serekunda Police Station.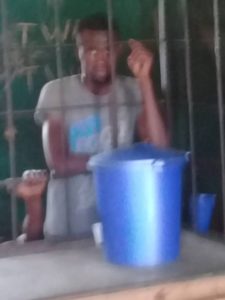 Students of the UTG, including the Law Student Association, have started gathering at the police station.
Meanwhile, The Fatu Network has contacted the Police PRO, Superintendent Kujabi and he promised to get back to us soon.
This story is developing and will be updated shortly.